BY JACK FLEMMING
OCT. 30, 2021 7 AM PT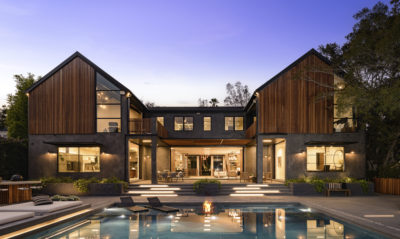 At any given moment in Southern California, in markets hot and cold, hundreds of stellar estates are listed for sale. And each weekend, dozens of these houses open to the masses, letting potential buyers — or just people bored on a Sunday afternoon — experience the opulence that's supposedly reserved for the ultra-rich.
Take it from a luxury real estate reporter who lives with roommates: There's a bizarre thrill that comes from entering spaces meant for those in tax brackets several above your own. If developers insist on cramming huge houses onto tiny lots, replacing the few vacant hills that L.A. has left with massive monuments to opulence and excess, why shouldn't the general public at least be able to bear witness to such estates?
Typically, open houses for listings of $10 million or more are either appointment-only or exclusively for other real estate agents, but the sheer number of mansions on the market in Southern California means that there are dozens open to the public every single weekend.
Finding them couldn't be easier: Just click this link, which automatically searches real estate database Redfin for open houses happening this weekend in L.A. County and sorts them from most expensive to least expensive.