BY JACK FLEMMING
OCT. 22, 2021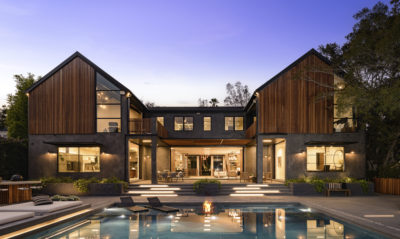 (Nils Timm)
Marcy Roth of Douglas Elliman is co-listing the $22.5-million compound in Holmby Hills, and said she usually doesn't host open houses for such expensive properties, but after more than 100 brokers flocked to a recent agents-only showing, she wanted the general public to get a chance to see the place.
"For a while, we could only do virtual showings or private appointments because of the pandemic," Roth said. "But people prefer open houses because they can show up whenever they want and explore at their own pace."
Roth added that ultra-luxury listings usually attract a mix of serious buyers and casual passersby simply looking for design ideas.
But at her last open house for a property listed at $13 million, she received three offers and had a deal in hand less than a week later. She expects a few more offers to roll in Sunday when the open house runs from 2 to 4 p.m.
The house spans 13,000 square feet and comes with custom accents such as a three-story water wall and hand-poured concrete sinks. There's also a movie theater, gym, elevator, pet spa and six fire pits.