KARINE MONIÉ
October, 28, 2021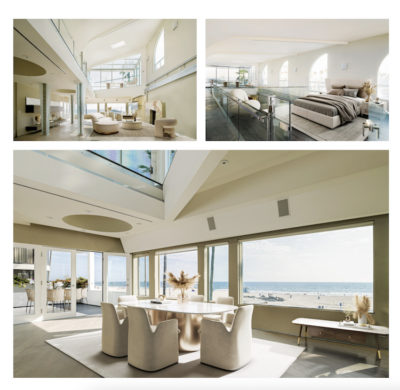 In Marina Del Rey, 3111 Ocean Front Has the Potential to Become a Single-family Home While Generating Income at the Same Time
Location, location, location: With more than 52 feet of boardwalk ocean view, location is precisely what this property offers. Yet there is more.
The four-story building not only comprises three residential units—including a renovated 3,500-square-foot penthouse with a rooftop deck and a surprisingly moving bedroom, as well as two 1,500-square-foot units with two bedrooms each and a patio—but also two commercial spaces on the ground floor, 10+ covered parking spaces and ample outdoor space.
"The potential and diversity a buyer has to work with at this space is extremely rare," says Fredrik Eklund, co-founder of Eklund|Gomes at Douglas Elliman.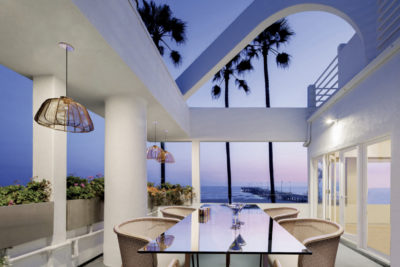 With proper permitting and per city guidelines, the property could be transformed into the perfect work/live environment while offering an income opportunity.
"I have never worked on a property before that I could tout as the tallest oceanfront building available in the entire area," adds agent Marcy Roth.
"Now with 3111 Ocean Front, I can! In an effort to honor this incredible location in the Marina Del Rey peninsula, the current owner commissioned a local artist to paint the Angel of Unity, a mural of waves on the outside."
With this Marina del Rey raw jewel listed for $15,995,000, one can imagine many options.
Marcy Roth | 310.539.3000 | DRE# 02008165
Fredrik Eklund | 212.727.6158 | DRE# 02074900
Eklund|Gomes at Douglas Elliman
List Price: $15,995,000
Images: Nils Timm Visuals